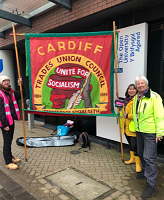 We've been successfully lobbying the Welsh Senedd. Now we have been invited to present at an indoor event on the 23rd March, to explain our disputes on pensions, pay and conditions and the impact that poor working conditions for university staff will have on students.
On the picket, during the Feb/March 2022 wave of strike action, we had strong support from Cardiff Uni, Cardiff Met and Cardiff and Vale College and the National Union for Students Wales President. We had solidarity visits from other unions. We had visits from some of our students. 
UCU Wales helped us go with Swansea and Cardiff UCU to lobby Senedd (Welsh Parliament), where we found strong cross-party support from Labour, Plaid Cymru and the Liberal Democrats.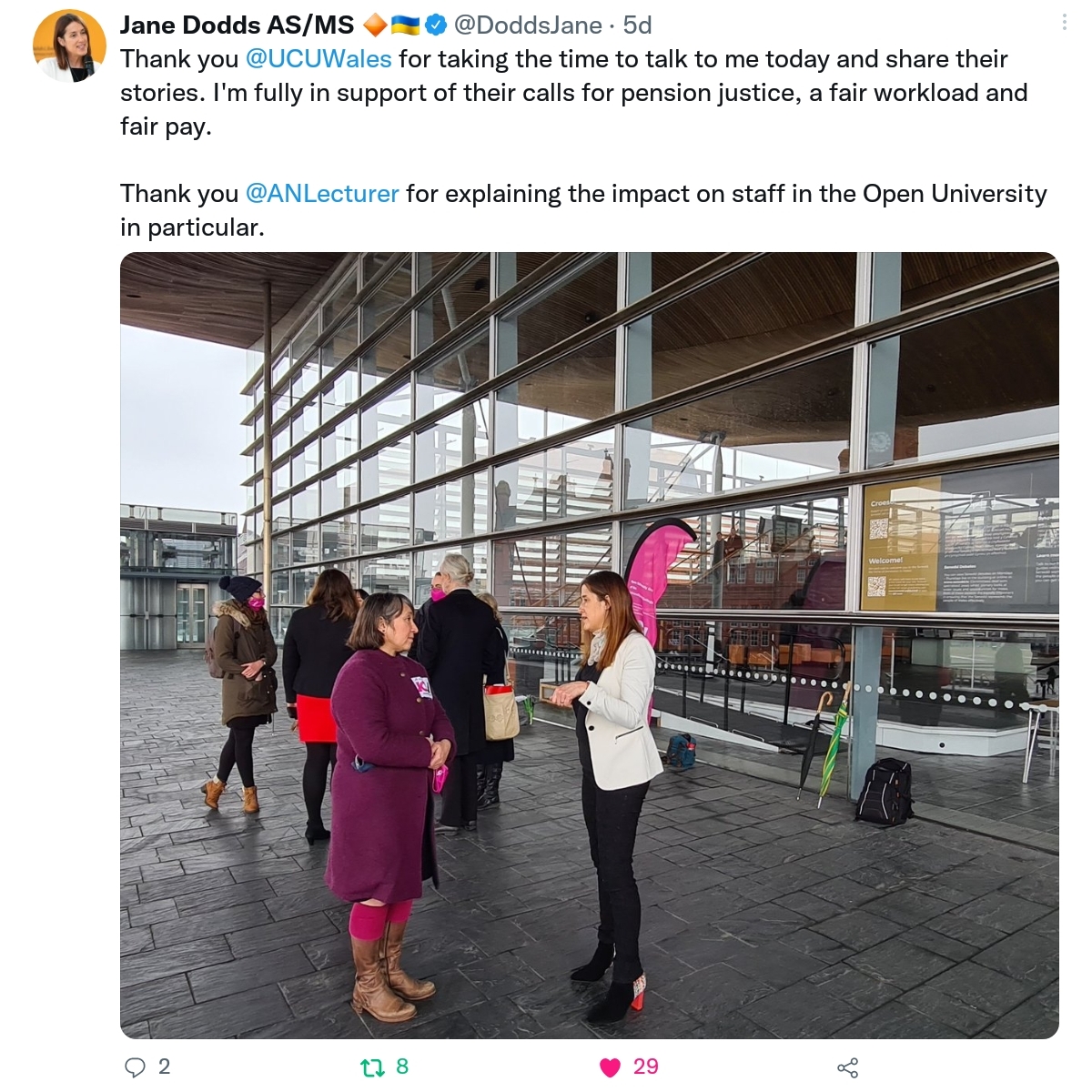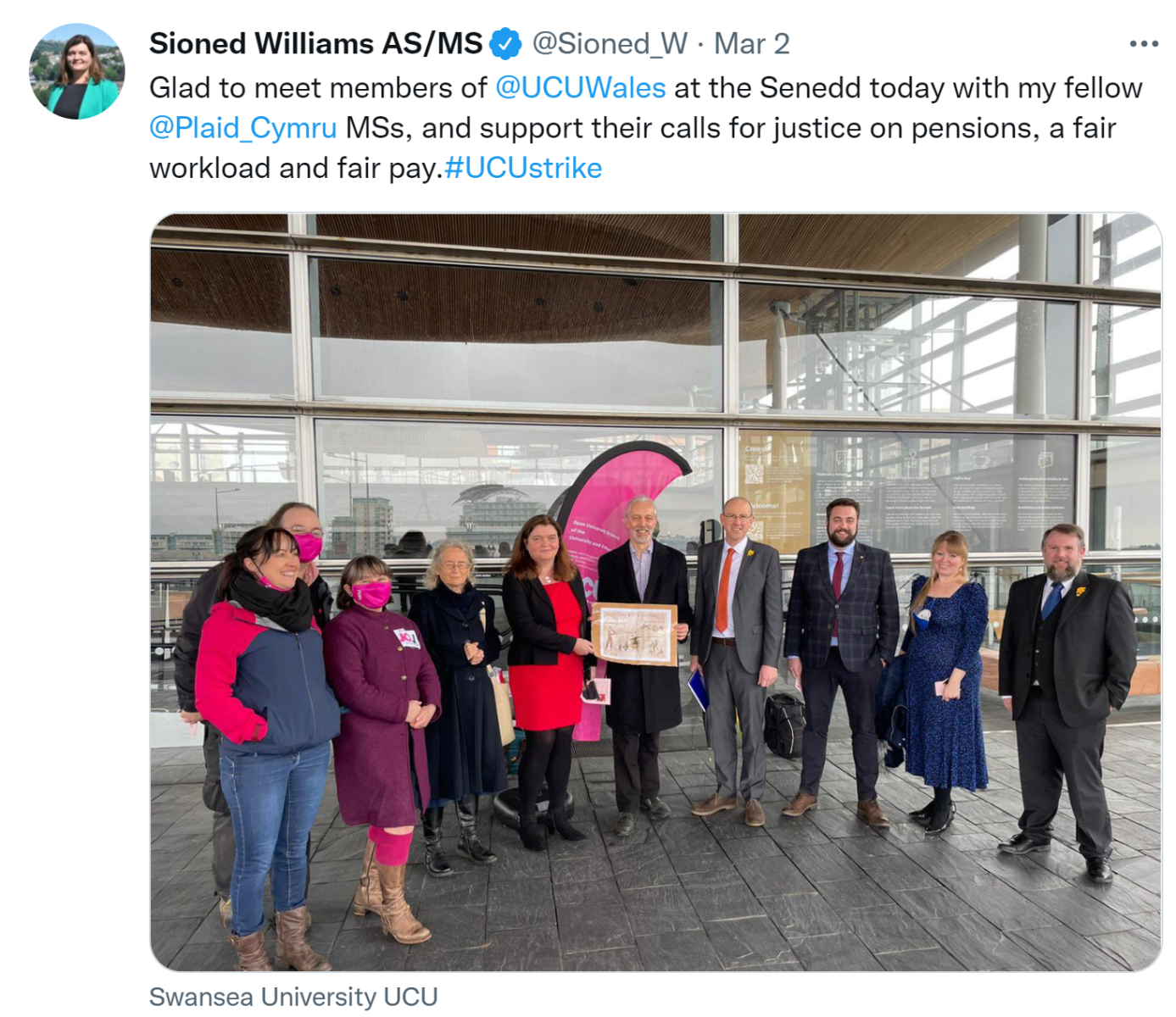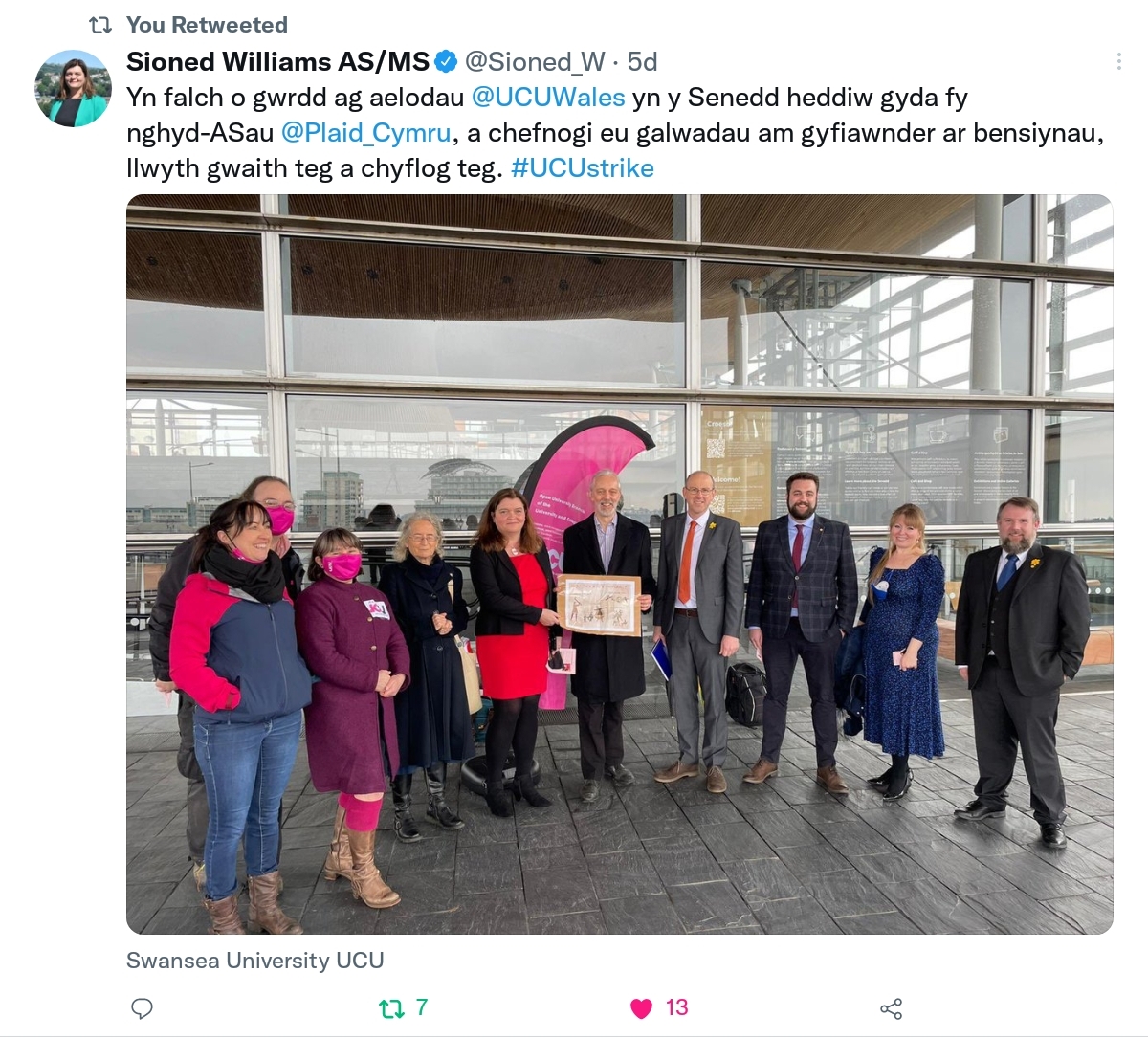 We are in every constituency in Wales (and the UK), so we should get a good hearing in Senedd. If you live in Wales, tell your Member of Senedd to come and listen to our evidence. 
A Cardiff University expert on pensions: member of USS's Valuation and Methodology Discussion Forum, will come to tell Members of Senedd what the issues are with the current USS cuts to our pensions. Staff from different grades in different universities will describe the problems we are going to face, throwing many of us onto government to support in our retirement in spite of our efforts to plan and save for ourselves. Senior research staff will describe the effects on both research and teaching of the 'brain drain' which poor working terms and conditions will lead to in Wales, and the UK. The National Union of Students President will tell Members how this will impact on student learning. 
Undod! (Solidarity!)