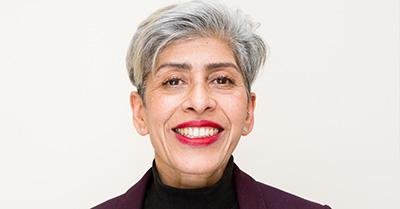 UCU announced the very sad news that Nita Sanghera passed away on 16th January 2020 - there is a web page of messages at this address: www.ucu.org.uk/nita and the branch will be sending a message of condolence.  If you want to send a message for the website, please email it to campaigns@ucu.org.uk.
Nita came to the OU in March 2019 and spoke passionately about Higher Education, she also sent us a video message about the ballot on the new AL contract in February 2019: https://youtu.be/gZveG7NmtOg
To celebrate her life the West Midlands region and national UCU will hold an event with her family on Sunday 29 March at Birmingham Rep, Centenary Square, Broadstreet, Birmingham, B1 2EP with all welcome to attend from 1pm. 
Nita's family and friends would also like to invite you to Nita's memorial march and rally. Branch and regional banners all encouraged. Sunday 9 February 2020.
Assemble at Victoria Square, Birmingham at 1pm (1.30pm march).
Memorial rally 2.30pm Aston Legacy Centre, 144 Potters Lane Aston, Birmingham, B6 4UU (formerly The Drum).
Facebook event: www.facebook.com/events/182886286362451/