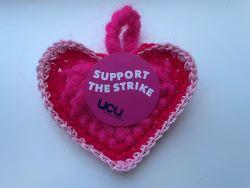 We have launched a Valentine's day poetry/ditty competition – send your entry to ucu@open.ac.uk and there will be a Book token prize awarded to the best poem/ditty at the end of the industrial action. Entries will be judged by the branch Executive committee. 
The closing date is 5pm on 2nd March 2022.
Here's an example: 
Violets are blue,
roses are red,
the gender pay gap is messing with my head.