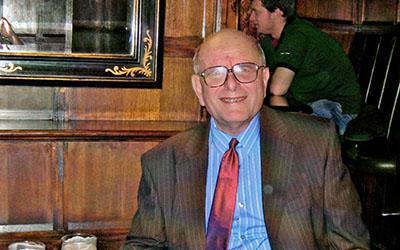 We received sad news about Roger Walters, our former Branch President, on Friday 25 February. 
Message from the Executors: Roger passed away on Friday morning in the nursing home at Market Harborough. We had been warned by the staff and his GP that his death was imminent following him contracting a number of infections. He had been deeply asleep for the last couple of days and was comfortable and not distressed.
News item on the OU intranet: view news item.(OU staff only)
Roger's funeral took place on 29th March at 12noon and there is a video recording on the OU Stadium website.
Please contact us at ucu@open.ac.uk if you have any questions.  
Obituary on the Northampton Chronicle & Echo website: view website. There is an online Guest book on the Chronicle & Echo website and people can leave messages about Roger on there.  Donations can be made to War on Want. 
Article about Roger receiving Honorary Life Membership of the Association of OU Graduates, May 2013: view article.