USS plus Pay & Equality disputes
There's more information on these two disputes on the UCU website: www.ucu.org.uk/heaction
Branch Hardship fund
We have added a page with information on the branch hardship fund.
Donation information
If you want to donate to our Branch Hardship fund then please send an email to ucu@open.ac.uk pledging the amount you wish to donate, or you can make a bank payment to this account:
Sort code: 60 83 01 and Account number: 20392138
Or you can post a cheque payable to "UCU the Open University LA064 Hardship fund" to the UCU Office, Room 015, Wilson C Block, The Open University, Walton Hall, Milton Keynes MK7 6AA.
Picket lines and strike events - February and March 2020
If you can join the picket please contact ucu@open.ac.uk and we will put you in touch with the picket coordinators.
Milton Keynes (meet at Security Lodge, St Michael's Drive) all weekdays (20, 21, 24,25, 26, 27, 28 Feb; 2, 3, 4, 5, 9, 10 March) 7:30-10 am normally followed by coffee at the Marriott Delta 10:30am. There is a WhatsApp group for MK Picketers to join. Parade and Rally Tuesday 25 February 12:30 starting from Security Lodge with speakers to be confirmed.
Nottingham office: all weekdays (20, 21, 24,25, 26, 27, 28 Feb; 2, 3, 4, 5, 9, 10 March) 7:45-10am; Saturday 29 Feb 8:30-10:30 and nearby rally/meeting 11-12:30 location to be confirmed.
Manchester office: all weekdays (20, 21, 24,25, 26, 27, 28 Feb; 2, 3, 4, 5, 9, 10 March) 8-10am.
Cardiff office: 20, 21, 24, 26, 27 and 29 February 7.30am to 10am. NO PICKET LINE on 25 and 28 February. Monday 5 and Thursday 9 March. Lunchtime meeting with UNISON being arranged for Thursday 27 Feb at 12 noon at the Radisson Blue Hotel..
Edinburgh office: all weekdays (20, 21, 24, 25, 26, 27, 28 Feb; 2, 3, 4, 5, 9, 10 March) 8-10am.
Belfast office: initially 20, 21 February and then dates to be confirmed, 8-10am.
Tuesday 25 February 2020: Solidarity Assembly with John McDonnell MP and speakers from across the trade union movement. Updated information: 6pm, Imperial Hotel, 61 Russell Square, Bedford Way, London WC1B 5BB 
Letter for Open University Students: view letter, 22nd November 2019
Picket line leaflets, February and March 2020
Why are we on strike again leaflet
Student Working conditions leaflet
USS fit for the future leaflet
Workload and insecurity, penultimate day leaflet
Picket line leaflets, November and December 2019
Four nations, one strike leaflet
Alt. University of the Air leaflet
Newsletters
UCU newsletter - February 2020
UCU and UNISON Second USS newsletter - 9 October 2019
UCU and UNISON USS newsletter - 4 September 2019
UCU news article: University staff balloting for pension strikes £240,000 worse off as costs rise and benefits cut
USS Ground hog day update - 16 August 2019
UCU website - HE Pay & Equality page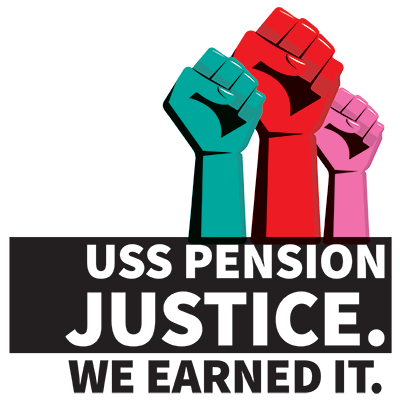 Workload Campaign
We launched a workload survey at the end of 2018 and published the report in April 2019 - view news article.
We trained 10 new Workload Health & Safety reps in October 2018, contact the Branch office for further information, ucu@open.ac.uk. UCU information on workload: www.ucu.org.uk/workload
UCU Higher Education Pay campaign
Full information is on the UCU website: www.ucu.org.uk/he2019
USS Pensions dispute - 2018
Branch page on the USS dispute
UCU national page on the USS pensions dispute: https://www.ucu.org.uk/strikeforuss
Possible Outsourcing of OU IT
Update August 2017: The University has announced that it does not intend to proceed with putting IT out to tender.  This is fantastic news for the loyal and dedicated staff in IT, who were facing the prospect of transfer to an external company.  It is also great news that the University will now retain control of the IT services on which the future depends.
We launched a petition about the possible outsourcing of IT and we would like to thank all of the 8229 people who signed it: www.change.org/p/stop-privatisation-at-the-open-university
IT meeting about TUPE - FAQs added 1st August 2017
Regional Office closures information 
The information we sent to all members about the Locations Agreement with the OU is on the Regional Office closures page.